💡 Nova Versão do Mapa!
O ecossistema de inovação e as startups apresentam soluções que ajudam a mitigar direta ou indiretamente o Covid-19 e seus efeitos.
Você pode participar:
1) Compartilhe esse post e a hashtag #StartupsVsCovid19 e leve esse movimento ao maior número de pessoas.
2) Cadastre sua startup ou soluções de IT em https://lnkd.in/etqHES4
3) Torne-se um voluntário deste movimento em https://lnkd.in/eWGUEeF
———————————————————
💡 New Map Version!
The innovation ecosystem and startups offer solutions that help to directly or indirectly mitigate Covid-19 and its effects.
You can participate:
1) Share this post and the hashtag # StartupsVsCovid19 and take this movement to the largest number of people.
2) Register your startup or IT solutions at https://lnkd.in/etqHES4
3) Become a volunteer for this movement at https://lnkd.in/eWGUEeF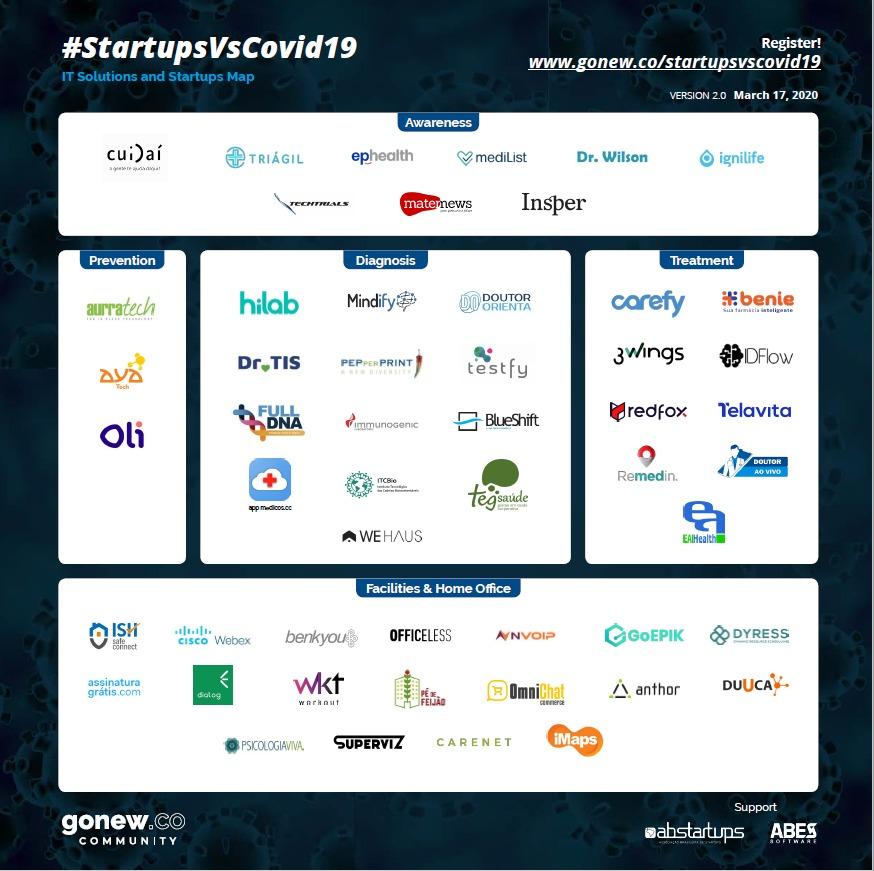 Governança & Nova Economia
Governança & Nova Economia